Award Category Ideas for Your Employees
We have compiled a list of the most popular award categories used by businesses to show recognition to their employees.  Within each of these categories we have included a few examples of award names that could be used to describe why the employee earned the award.
We hope you find this information useful!
Years of service awards are generally used to show recognition to employees based on the length of time they have been with your organization.  Adding an adjective to describe the service is a nice touch as you can see from the examples below.
Service Award Titles
1 Year of Service
2 Years of Service
5 Years of Dedicated Service
10 Years of Valued Service
15 Years of Continued Service
Service Award Template

Presented To
John Doe
For 5 Years of Service
to
Gem Awards
2015-2020
Safety awards are generally given out by organizations to encourage safety in the workplace.  Organizations often reward employees who go above and beyond what is required.
Safety Award Names
2 Years Accident Free
Outstanding Safety Manager
Safety Training Completion
100% Accuracy
Outstanding Safety Record
Safety Award Template

Presented To
John Doe
In Recognition of Your
Outstanding Safety Record
——
2020
Awards given to recognize top performers should help encourage continued performance with the top performers and help excite other employees to become top performers.
Top Performer Award Names

Top Selling Agent
Most Calls Received
Leadership Award
Most Efficient Employee
Award Template

Presented To
John Doe
"Top Selling Agent"
——
Gem Awards
2020
Character Award Names

Thoughtfulness Award
Leadership Award
Perserverance Award
Most Charitable
Most Attentive
Character Award Template

Gem Awards
Presents the
Leadership Award
to
John Doe
"In recognition of your dedication"
2020
There are many ways to show your appreciation to employees.  These are just a few titles and examples to get you started on your way.  Let us know what your favorite award titles are below!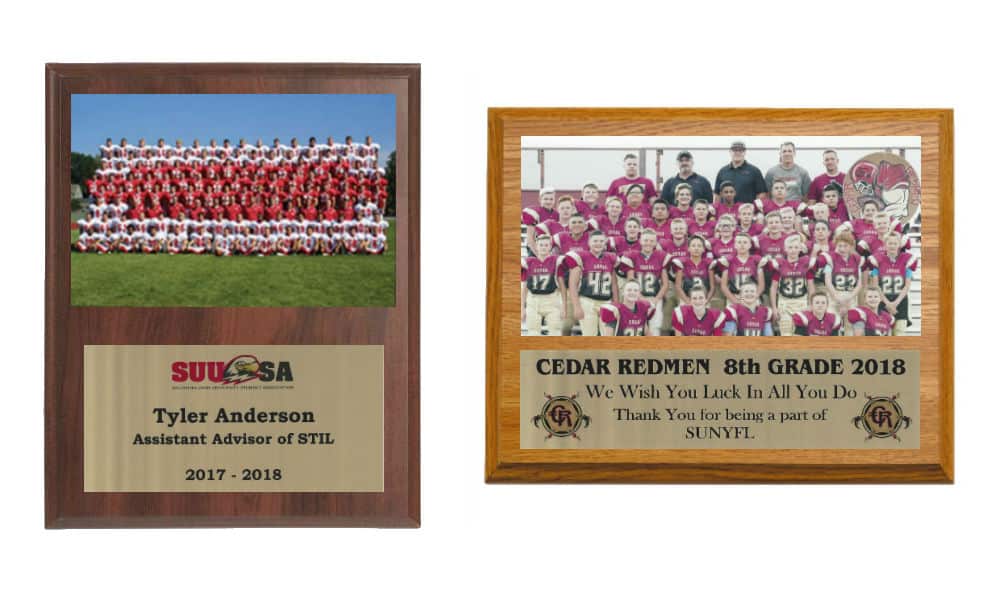 Using Custom Plaques to Brand Your Business
Learn how to brand your business through custom plaques.  Each award that your company hands out should say something about who you are and what your organization does.
Read More: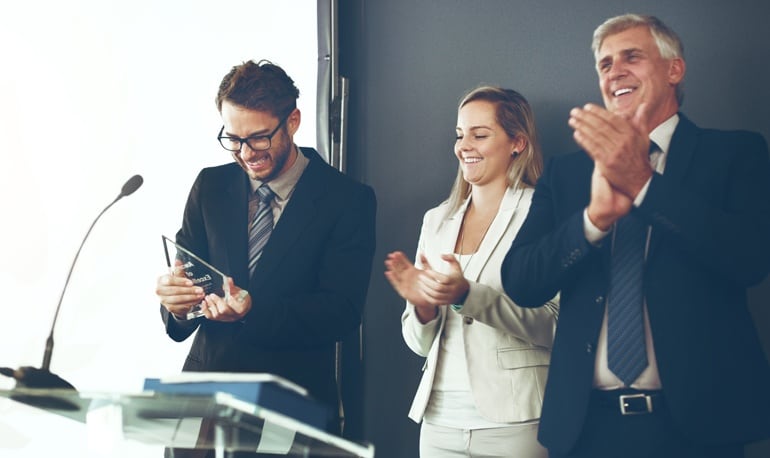 Tips For Your Next Awards Banquet
Our best tips and tricks to pulling off the perfect awards banquet. 
5 Actionable Steps.
Read More: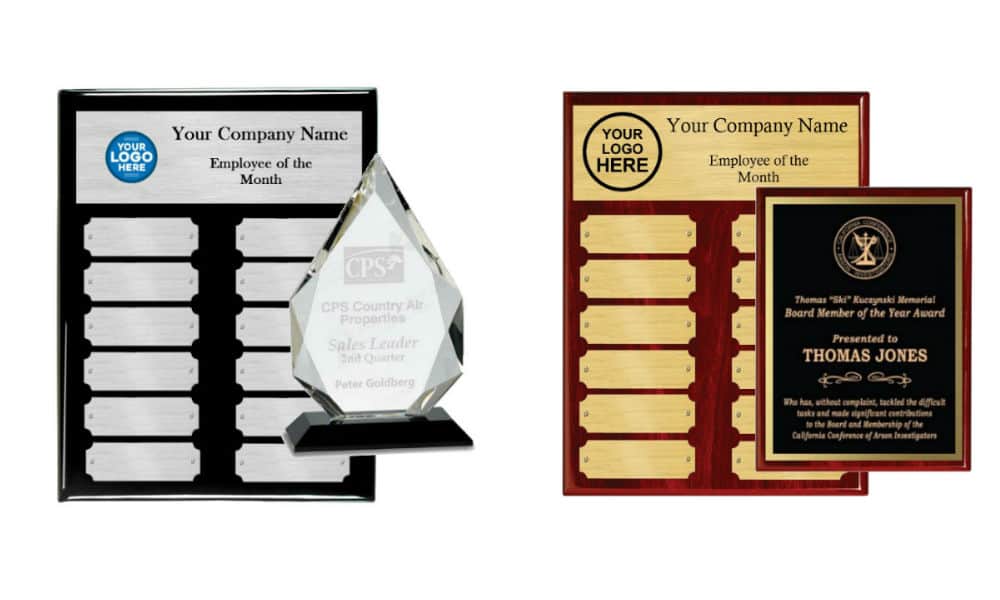 2020 Employee of the Month Plaques
See the most popular employee of the month awards packages.  Our packages include perpetual plaques, trophies and engravable corporate gifts.
Read More: