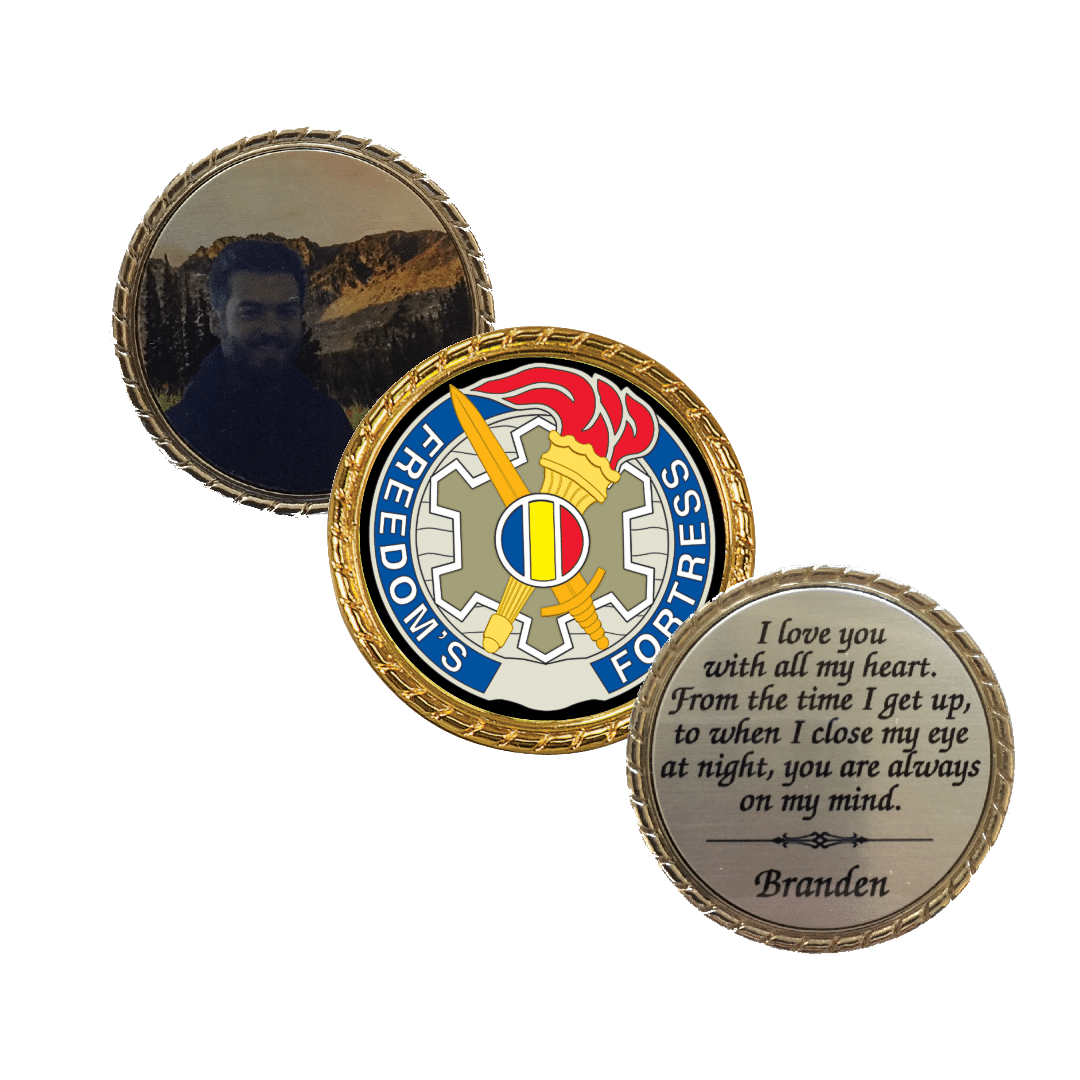 Challenge Coins – Everything You Need To Know
If you're a first responder, part of the military, or have had family and friends who have been enlisted, you've likely seen their collection of challenge coins.
Whether you're familiar with what they mean or you're lost on the significance of these beautiful coins, we break down everything you need to know about challenge coins in our ultimate guide.
In this guide, we cover the most common questions about challenge coins.
For quick reference, use the following links to jump to a topic that interests you, or keep reading.
How Can I get A Challenge Coin?
The History Behind Challenge Coins
Where does the name come from?
What Is A Challenge Coin?
A challenge coin is a small coin or medallion bearing an organization's insignia or emblem and carried by the group's members.
They are usually round in shape and may have some type of enamel paint added to create uniqueness in the coin.
 Traditionally used as military tokens of recognition that prove membership in an elite unit, they are exchanged in recognition of acts performed by their owners.
Each coin carries with them certain privileges such as reserved seating at special functions or enjoying the first pick from rations.
 In recent years though, this tradition has spread beyond just active duty service members to include law enforcement officers, firefighters, school alumni groups, and clubs or organizations both large and small!
While there are a few guidelines as to what can and cannot be done with them, it's generally open-ended when it comes to the actual design of the coin.
How Can I Get A Challenge Coin?
There are many ways to get a challenge coin.
However, the most common way to get one is to earn it by going through some type of challenge or experience.
The idea is to create a bond between those who have achieved the same coin.
It reminds the group of the experiences they went through together and how much they had to endure in order to earn them.
 Some of the most common ways to get a challenge coin could be through being a member of the armed forces, achieving something spectacular, attending an event, demonstrating an act of bravery, or meeting with a high-ranking officer.
 While it's easy to go online and buy your own challenge coins, the real challenge is earning them and having them given to you in honor of something you did.
Usually, this is accompanied by some type of private or public ceremony to make it a special moment.
The History Behind Challenge Coins
While there are is no concrete evidence as to where the idea of challenge coins stemmed from, it was believed that challenge coins were initially used as far back as ancient civilizations, such as Rome, where soldiers were given tokens after an intense battle.
This was to display their courage, value, and hard work.
 Other recollections say that challenge coins can be traced back to World War I, where the allied powers would distribute stamped bronze medallions for their soldiers.
The story continues that when a soldier was wrongly captured as a German spy, he showed his medal, which was recognized by the allied powers, therefore sparing his life.
Where Does The "Challenge" Part Of The Coin Come From?
While the coins have been around for a long time, the "challenge" part of the coins only began after World War II in Germany.
Americans who had been stationed in Germany would partake in something known as "Pfenning checks."
During these checks, each soldier would need to show a Pfenning when the check was called, or else you were stuck paying for the round of beers.
However, this eventually evolved into showing your medallion or challenge coin.
Soldiers would place down their medallion, and if any member of the group couldn't present their medal, they had to buy the drink for the one who challenged them and everyone else who presented a coin.
However, if everyone had their coin on them, the original challenger had to purchase the entire round of drinks.
Playing the "Challenge Game" Yourself
There are a few other important rules you should know if you want to play the challenge coin game yourself:
It must be done with a group of people who have all received the same coin. It's unfair to call a challenge coin if members of your party never received the coin in the first place.
The challenger can call out the challenge at any time and must be clear on what the challenge entails. For example, do they owe a basket of fries, one drink, or a round of drinks for the table?
Once a challenger has lost, they cannot be re-challenged in the same evening.
If the person you challenge has their coin on them, you owe them a drink or whatever you initially bet for the challenge.
You're not allowed to give someone else your coin, drill holes in your coin, wear it as a bracelet, or use it in any other way that could tarnish the reputation and integrity of the coin.
Why Do Members Hold On To Challenge Coins?
While some people may think it's juvenile or even ridiculous to hold on so tightly to something as small as a coin, those who have the coins and earned them would disagree.
The ability, strength, and courage it takes to earn one are unbelievable, so there's a ton of meaning attached to these coins.
Here are a few specific reasons why members hold on to challenge coins.
1. Honors A Specific Event Or Institution
The reason members hold on to challenge coins is that it represents a specific event or institution they were involved with.
So whether you earned your coin by being part of the army, attending an excellent conference, or by meeting a particular high-ranking member of society—there's something about acquiring one and holding onto it for years afterward that makes it special.
2. Creates Connections With Others
The challenge coin is a symbol of what you've accomplished.
Because of this, it's not uncommon to show others your coin and start up a conversation with someone who has the same one as you—leading to new relationships or even business opportunities.
It can be great for networking purposes or for creating connections with other people.
3. Serves As A Souvenir
Some coins have special designs on them, making them unique from every other coin on the market.
It can be considered a souvenir of sorts because it reminds you of things like battles or events that took place during your time in service—making it essential to hold on to afterward.
4. Offers A Way To Recognize Another Person
It feels nice to be recognized when you perform an act of heroism or go through a challenging event.
Challenge coins provide a way for others to identify you and the challenges you've gone through—therefore rewarding your accomplishments and courage.
5. Represents A Specific Association
Whether you were part of a fraternity, attended one school over another, or joined an organization—there's something about your time there that makes it unique.
The group identity is carried through the coin and can remind anyone who holds on to it of their unique experience within this particular association or club.
6. It Helps You Remember Important Information
Challenge coins help members remember important information like where they've been deployed, names of people in charge, and even phone numbers for contacting other people.
It serves as a type of backup plan just in case someone forgets what these things may be: making them meaningful keepsakes afterward.
How To Customize Your Own Challenge Coin
If you're looking to create your own challenge coin for your organization, you're in luck.
The process is actually very simple and can be done quickly by following a few steps to create your own design.
First, however, here are a few considerations you'll want to think about before starting your first challenge coin.
Color: Customizing your coin means picking the right colors. You want to make sure that it's noticeable enough for others to recognize but not so colorful or bright that it becomes overwhelming.
Edge Shape: The edge shape of a coin is also important. Some people opt for smooth edges, while others prefer the look of a raised design around the outside—it all depends on what you're going for in terms of aesthetic and style.
Single-Sided vs. Double-Sided: Lastly, it's essential to consider whether you want a single-sided or double-sided challenge coin. A double-sided option could generate more interest among others who are looking at your design—but that also means having two separate sides with different images on each one (which may take longer for the engraver).
Conclusion: The Challenge Coin Community
Challenge Coins are unique keepsakes that represent important moments or experiences.
They can be used as a way to recognize people, places, organizations—and even memories of things like your time in the military during deployment.
 If you're looking for a unique way to create your own challenge coin, we're here to help at Gem Awards.
We will help produce the highest quality challenge coins at the best possible cost, creating them to your exact specification.
With our quick turnaround time, our company makes it easy to create your unique token today.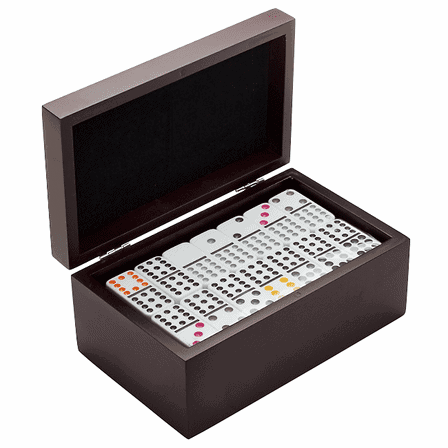 New Personalized Domino Set!
Whether or not you like to stack them up and watch them fall, or play a good old game of chicken foot, we now offer a personalized set of dominos!
See More: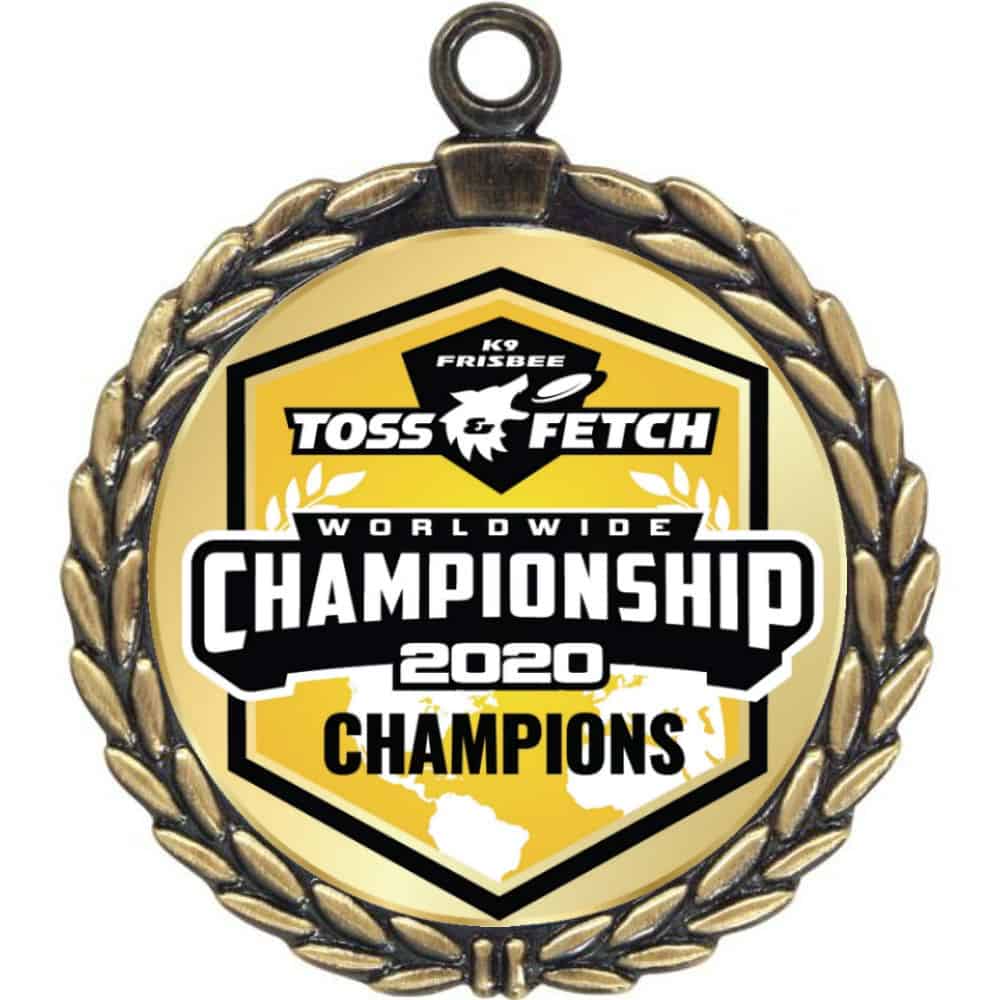 Design your Own Custom Medal
Whether you need 1 medal or 1,000, our streemlined process makes it easy to order a completely custom medal!
See More: