Welcome to Gem Awards!  We design the best personalized name tag with no setup fees, minimums or hidden charges.  We also save your specific name tag design to make it super simple to re-order.  Scroll down to start saving Time, Money, & Unneccessary Headaches.
Returning Business Customer?
Returning University Customer?
Thank you for being a loyal customer of Gem Awards!
We appreciate you
If you have requested your organization name tag to be saved and are needing to re-order.  Click the link below.
Returning University Customers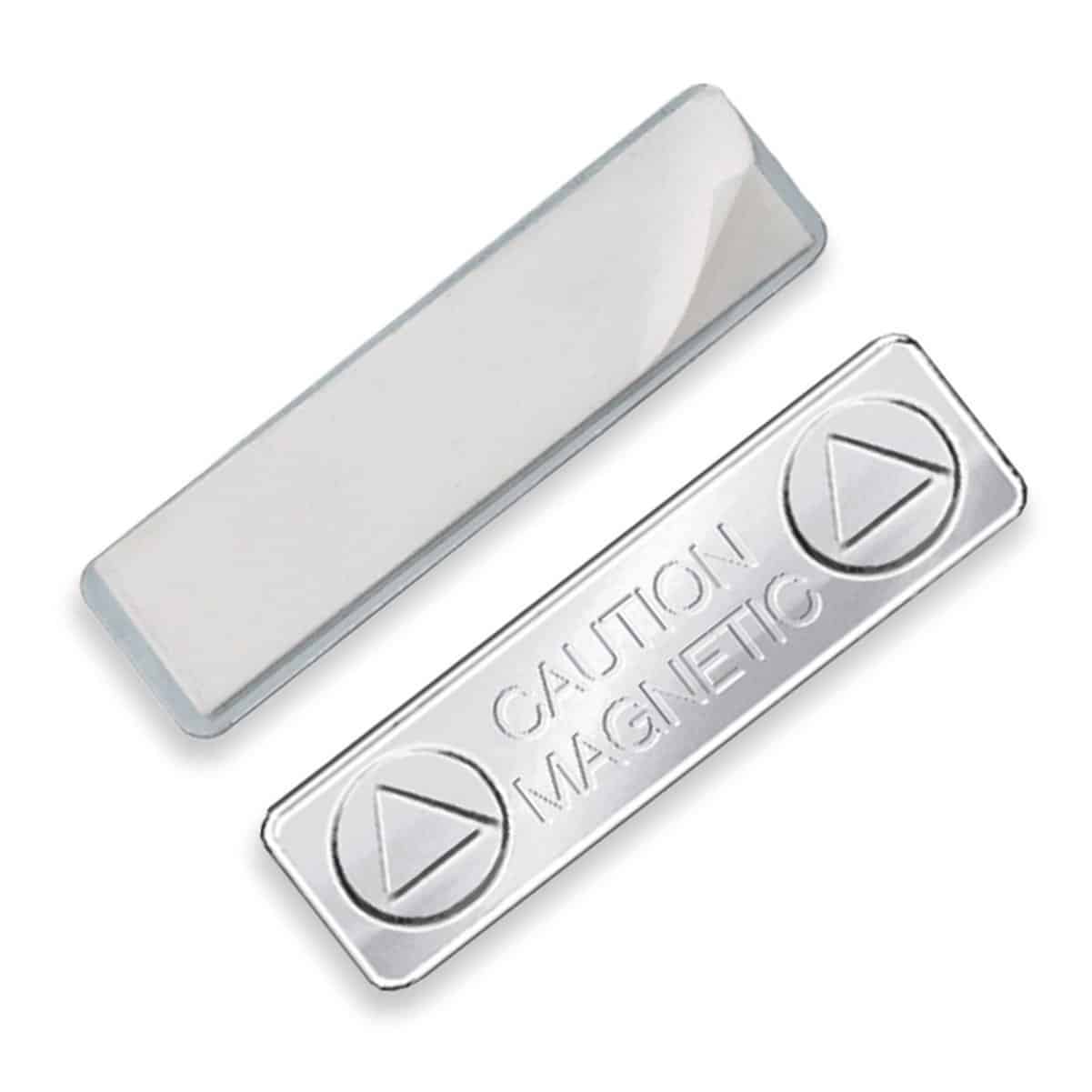 Our magnetic clasps are the most popular attachement type for universities and sales related businesses.  They are extremely strong, and can be worn on nearly any fabric including thick sweaters and jackets.
What Customers Like:
Strong Hold (Won't Fall Off)
No Pin Holes in Clothing
What Customers Dislike:
Cold on skin until they warm up
Discomfort when allergic to magnets
Hypo-Allergenic Magnetic Name Tags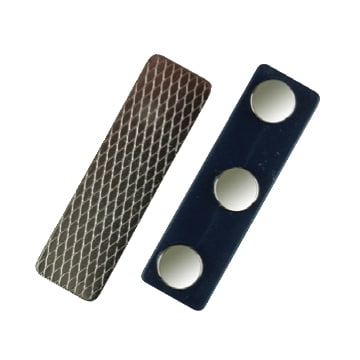 Our Hypo-Allergenic Magnetic Clasps were designed for customers who are allergice to aluminum or magnetic materials.  These clasps are made from high quality plastic and are designed to be perfect for those with sensitive skin.
What Customers Like:
Strong Hold (Won't Fall Off)
No Pin Holes in Clothing
Not cold on skin
What Customers Dislike:
Cost (Slightly more expensive than regular magnets)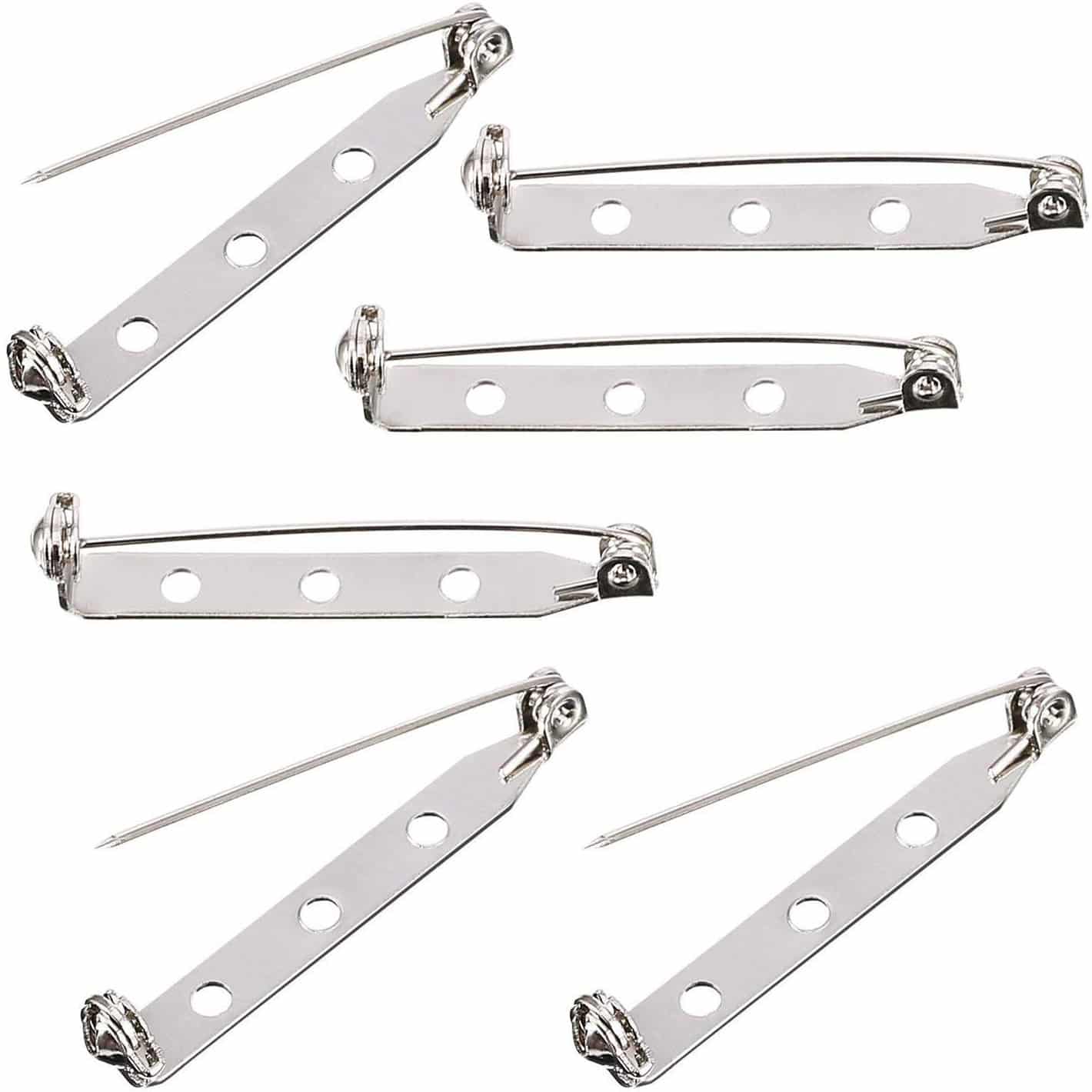 We offer traditional pin back attachment clasps.  Our clasps have a locking feature to ensure the pin won't pop open during the work day.
What Customers Like:
Never falls off (Great for manual labor jobs)
Pins stay rigid and don't bend over time
What Customers Dislike:
Pin holes in clothing
Harder to put on
Frequently Asked Questions about Name Tags
How do you make a name tag?
Depending on the style, we use one of two processes.  Laser engraving for plastic name tags and sublimation engraving for metal name tags.  You can learn more here:
What is the standard size for a name tag?
The standard size for a name tag is 1.25″ x 3″
Where should I wear my name tag?
Proper etiquette in the United States is to wear your name tag on the right hand side of your shirt.  If your shirt or blouse has a pocket, it is to be worn just above the seam.
How long does it take to make a name tag?
We usually complete name tag orders within 24 hours of the order being placed.  Large orders may require more time.
Why Order Name Badges from Gem Awards?
At Gem Awards we provide great customer service along with name badges.  We have been engraving thousands of custom name tags with logos each year for hundreds of organizations – all over the world!
We are happy to expand our reach to our online customers and encourage you to save your  personalized name tags for easy re-ordering.
Gem Awards Believes in Free Engraving & No Hidden Fees!

Ordering engraved name tags online can be tricky, especially when there are hidden fees or design charges.  At Gem Awards we simplify the process and absorb all of the design time in our costs.  That means you pay the price you see for your name badges – and not a penny more!
We hope to develop a long-lasting relationship with your organization and encourage you to save your name tag design with us.  This makes it quick and easy to re-order in the future, and makes sure you get the perfect look each time!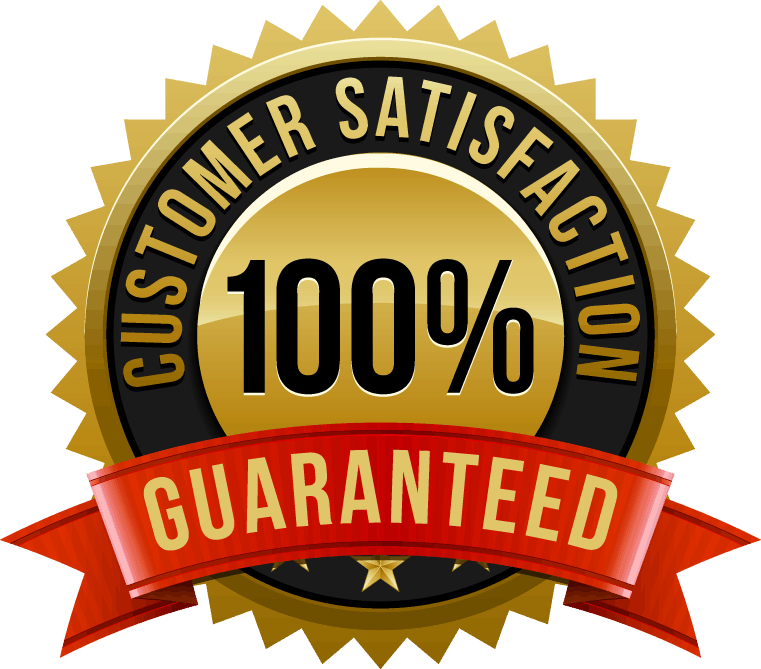 2155 W. 580 N.
Cedar City Utah, 84721
Monday - Friday
9:30 am to 5:00 pm
(435) 586-7526
(800) 660-7638