Learn more about creating beautiful custom medals through using sublimated discs to create stunning custom insert medals for any event, race or awards night!
The first step in creating truly custom medals is selecting the perfect medallion holder.  Medallion holders come in various sizes and styles and are produced in bulk.  This allows us to keep our prices low, while also delivering complete customized medals.  We offer three medallion holders (Wreath, Fusion and Scallop).  This is wear the majority of the weight for your medal comes from.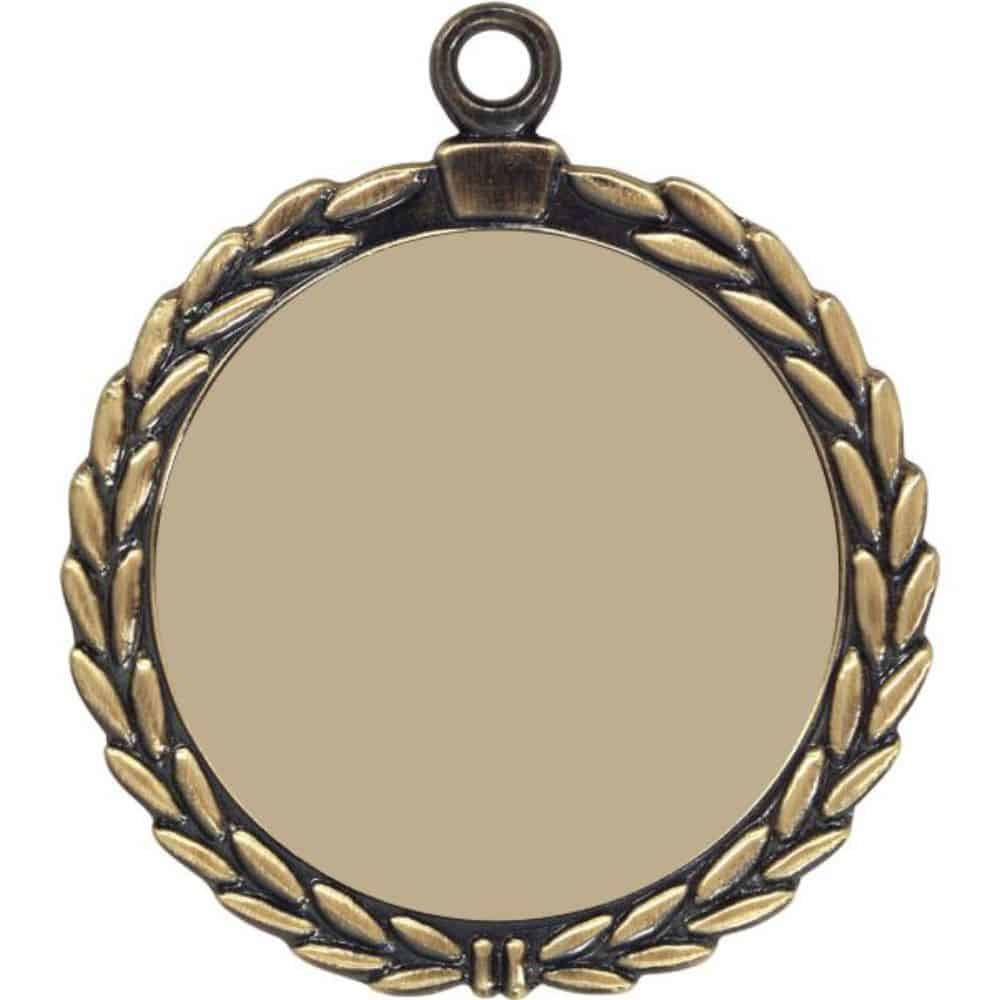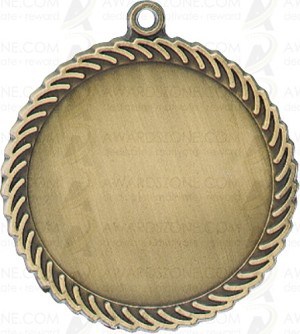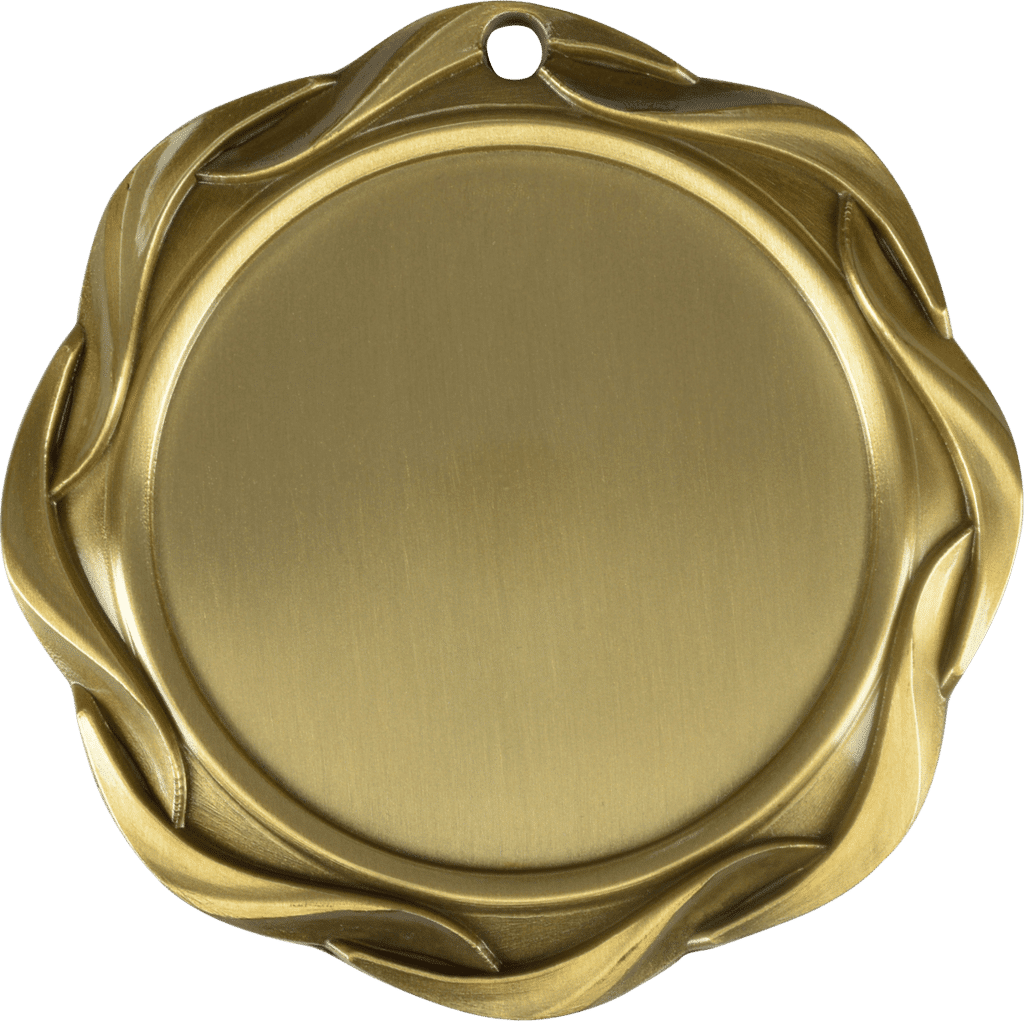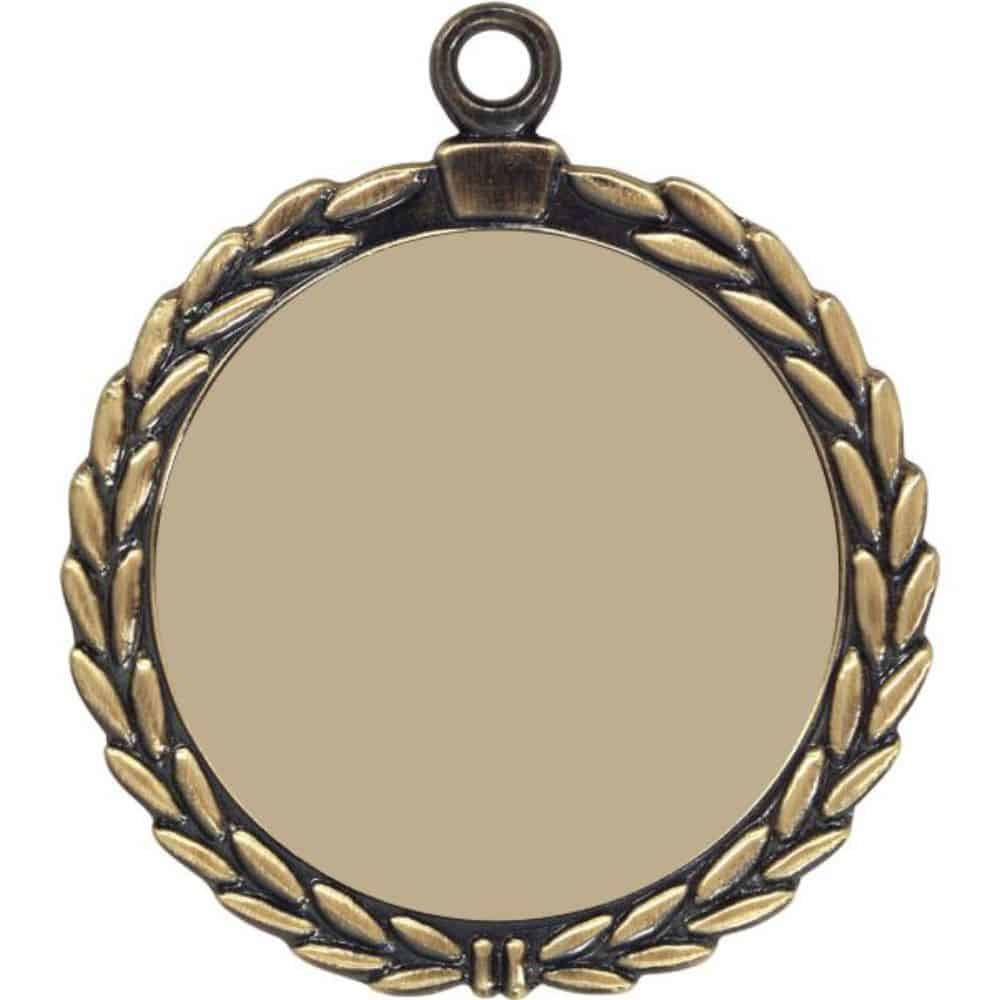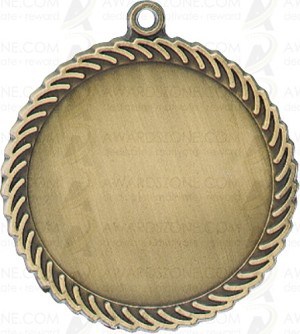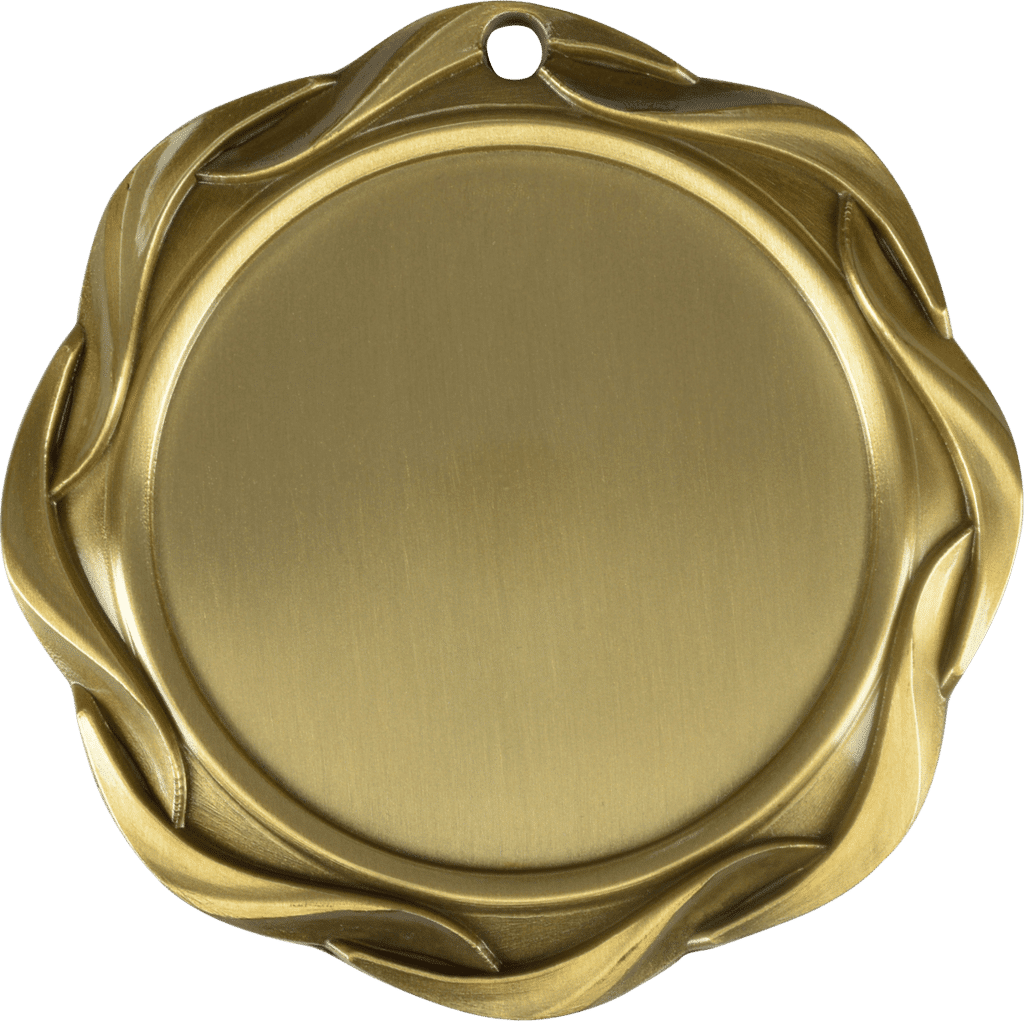 The next step is creating a designed insert for your medallion holder.  If you don't have graphics programs or a graphic arts department to create artwork for your medal.  You can contact us and we'll be happy to work up something for your event.
Tips when designing your custom medals
Use an image or logo as the focal point of the medal.  This image should represent either your company, sponsors or the event itself.
Arc the text on top and below the image to maximize the space.
Pick one or two colors and stick with that.  Don't get to crazy with adding multiple colors.  This can become very distracting.
Make sure you leave a large enough border on the outside of the circle.  This draws the attention to the customization instead of the medallion holder.
Now it's time to select the perfect ribbon color.  We offer 10 different neckribbon colors to make sure you find the perfect one for your event.  Using the same neckribbon color as an accent color in your text can help important text stand out from the rest.  Unlike other companies, our medals come ready to go.  We attach all neckribbons to the medallion holders and wrap them in groups of ten to make sure they don't get damaged in transit.
It's super simple to make custom medals.  Our insert medallions are a great way to keep your costs down, while giving you complete customization.  With our "no minimum" policy, you're able to order the exact amount you need without having to buy more than you need.  If you need help with design elements, please reach out to one of our engravers at Gem Awards.