A plaque to match your employees shining behavior! These piano finish plaques make great recognition & appreciation plaques for outstanding employees, students, & faculty.
Premium Piano Finish Recognition Plaques
We are proud to introduce our new line of piano finish plaques to our website users!  Although we have been making these plaques for over 30 years, we are now making it easy to order these plaques online.  As usual, all of our custom plaques come with free engraving and all options are included.  Read more to find out a little bit more about these premium plaques.
High Gloss Piano Finish Plaque Boards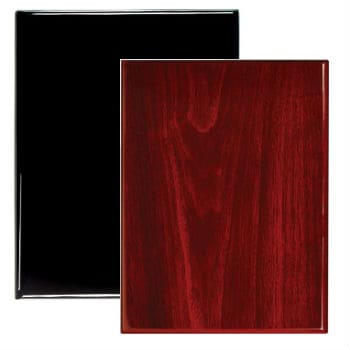 Our premium recognition plaques are built on the foundation of these beautiful piano finish boards.  Each one has a unique look with differing wood grains, but they all have the same high-gloss shine to make them really stand out.  The plaque boards are lined with a soft-touch felt lining on the back to prevent any scratches or damages to your walls.  The plaques vary by weight depending on size, but each has a very substantial and heavy feel to it which adds to the perceived value of your award.
Laser Engraved Metal Plate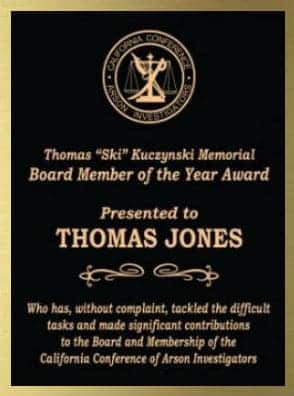 Each one of our premium plaques come with a laser engraved plate.  We offer Black with Gold  as well as Black with Silver plates.  These plates being mounted on our red or black piano finish plaques create a very classy and stunning look.  The engraved plates have a thin silver or gold border to make the engraving stand out from the background.  It's the perfect balance when all of the parts are combined and they create the perfect appreciation plaques!  Logos can be engraved when submitted in Black and White.  Full color logos cannot be laser engraved, but we do offer full color engraved plaques.
Our new line of piano finish plaques make great appreciation plaques or recognition plaques for outstanding service.  Each plaque comes with a free laser engraved plate with a contrast bordered back plate and are mounted on high gloss black or red piano finish plaques.  If you have any questions or comments, please contact Gem Awards.