NEW Personalized Wallet Cards
Introducing our new line of custom engraved wallet cards.  These simple cards are becoming one of the most popular gifts for men.  Instead of keeping an old tattered paper photo in their wallets, men everywhere are switching to a full-color photo wallet card instead.
Let's face it, you probably know someone who has been caring around an old photograph in their wallet for 10, 20, maybe even 30+ years.  Although it's a sweet gesture, it can be kind of awkward when you're showing a friend a tattered, torn photograph of your wife on your wedding day.  Instead, that same photograph can be engraved onto a metal wallet card and last darn near a lifetime!
The process is extremely simple.  Just upload your photograph to our website and receive your wallet card in less than 72 business hours!
We make photo wallet cards in landscape and portrait orientation depending on your photograph.  Each card is the standard credit card size and fits in any wallet.
Personalized Message Wallet Cards
How would you like to reminded of someone special every time you took your credit card out to pay for something?  I know I would!  So do thousands of other guys.  With our engraved wallet cards you can create your own personal keepsake by typing a phrase or poem that's special to you.
The wallet cards come in 3 different colors of metal as well as 3 different text fonts.  Each card is designed to fit snugly in one of the credit card slots in your wallet and will serve as a constant reminder of the ones who love you!
With our combination set, you can get both wallet cards at an extremely low price.  The combination set allows you to upload your photograph for a photo card and then input your text to create a message card.  It simply bundles the two so you save money!
The life of your wallet card begins as a designer transfers your information from the order for to a computer graphics program.  The information is then formatted using you desired text font and formatting.  Once the engraver is satisfied with how the product looks, the layout is engraved onto a thin piece of metal using sublimation engraving.  This process uses intense heat and pressure to transfer the image onto the surface of the metal.
Once the metal has cooled, the corners are rounded and the product is polished and packaged for shipping.  Most of our orders are processed and shipped within 48 hours of ordering. 
Is there a custom wallet card design you would like us to make for you? Have you seen a great idea for a custom gift that we don't currently offer?  If so…please leave us a comment below or reach out to us.  We always love developing knew products!
You May Also Be Interested In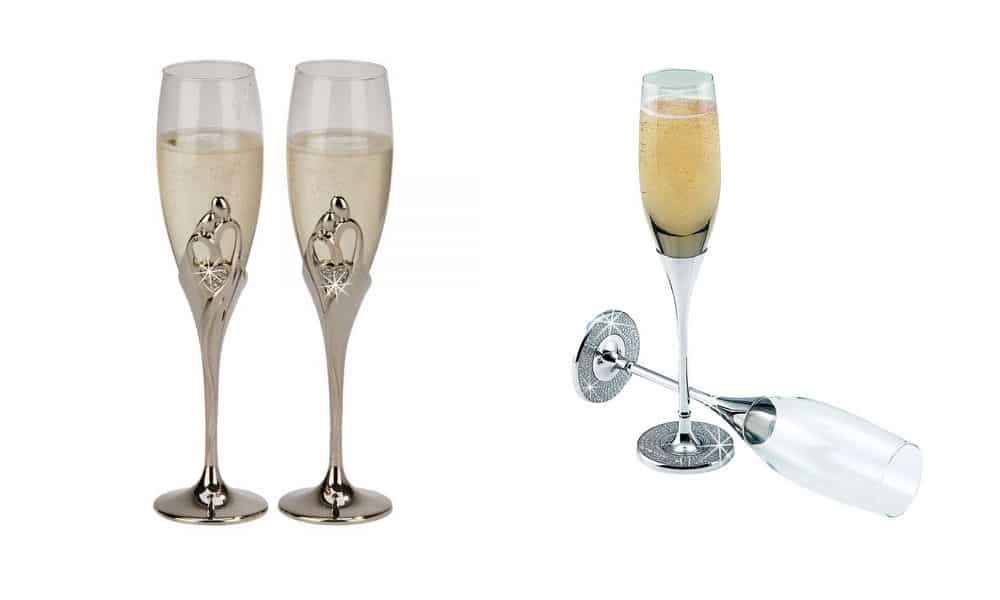 Best Wedding Glasses & Toasting Flutes
See the most popular wedding glasses and toasting flutes.  Flutes come in elegant designs and come with optional engraving.
Read More: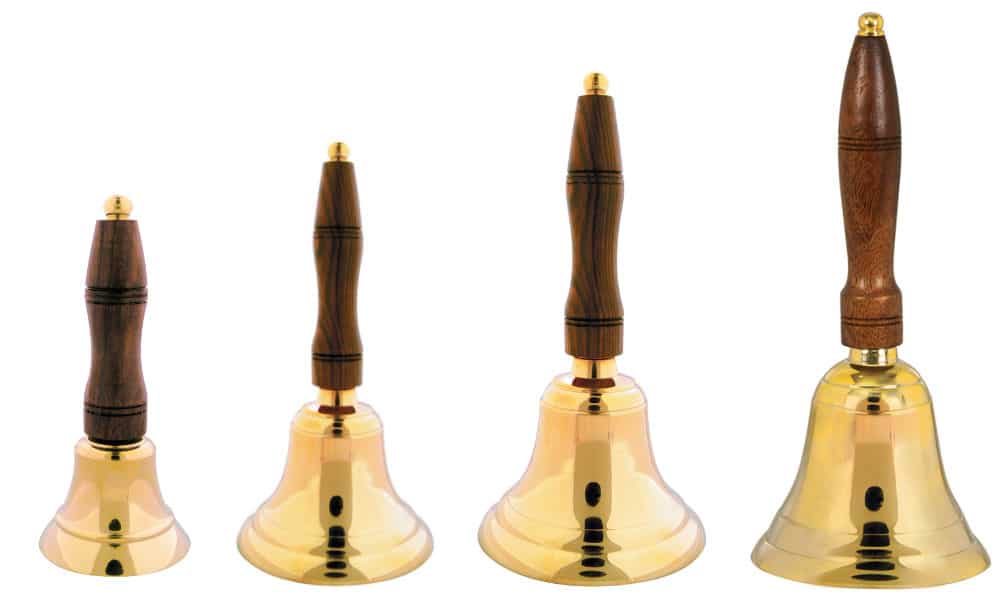 NEW Engraved Brass Hand Bells
4 varying sizes of brass hand bells.  Great gifts for teachers & faculty.  Optional engraving available.
Read More: